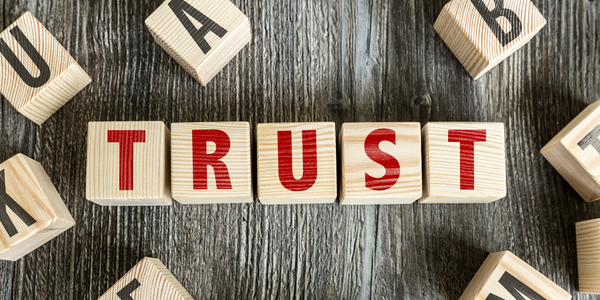 How often have you heard or even said the words unprecedented, essential, or pivot lately?
How rich would you be right now if you had a dollar for every time you said one of these words? No harm in dreaming, but let's focus on the second word from the list…essential. Lots of factors are motivating businesses to figure out what is absolutely necessary.
There's the saying that no one is an island. Sure, we have social distancing and physical distancing to help stop the spread of a virus, but successful businesses are not comprised of disconnected individuals working in silos. You might know the phrase: together everyone accomplishes more.
Teams are essential.
You can have a great business model and an excellent product, but if the team cannot work together to execute the business model to sell the product, the business will likely fail. Think about how much energy businesses invest in making sure their value proposition is just right, but the actual work environment itself hinders rather than helps a company's growth.
Trust is essential for healthy teams.
Trust through Vulnerability
In the first section of her book, Dare to Lead, Brené Brown reminds us about research on psychological safety in relation to vulnerability. Take a moment to review the characteristics of two teams and think about which list best describes the kind of team you want to build your brand.
Members of Team NTV:
Are judgmental
Talk badly about meetings outside of the meetings
Provide unsolicited, destructive critiques
Aim to out-talk or talk-over everyone else
Members of Team TPV:
Are teachable
Know when to share privately versus publicly
Provide honest, constructive feedback
Are empathic listeners
Have you ever been a member of Team NTV? How did that impact the work experience? If you have ever been a member of Team TPV how did that influence what you told others about what it was like to work for the company? Your business is a brand and the team members are your ambassadors, for better or for worse.
If you have heard a TEDTalk by Brené, listened to an audiobook, or read her work, then you are familiar with how often she shares about business leaders who doubt the usefulness of conversations about vulnerability. Brené Brown asserts, "We need trust to be vulnerable and we need to be vulnerable in order to build trust" (p. 30) and defines vulnerability as "the emotion we experience during times of uncertainty, risk, and emotional exposure" (p. 23). Team dynamics are critical. Why? People have emotions. Granted, not everyone emotes the same way, but I believe that everyone is dealing with some measure of vulnerability right now.
The word "unprecedented" has been so widely used because of the uncertainty and risk that has escalated due to the pandemic. However, the very processes involved with starting or sustaining a business means uncertainty and risk are assured. It is how businesses—through their teams--navigate those uncertainties and mitigate risks that separate the good ones from the great ones.
Which team did you pick earlier to build your brand, to have working for your company?
Team NTV = No Trust or Vulnerability
OR
Team TPV = Trust Plus Vulnerability
Without vulnerability, trust is not built. This means that team members are not positioned to support each other or ask for what they need in order to do their best at work. When there is no trust among a team, the odds are increased that there is resentfulness or disappointment.
Building Healthy Teams
Global research groups like Gallup have collected data over decades about teams.
Gallup has figured out that the healthiest teams, the most productive teams, know how to work together. Team culture impacts productivity, profits, and people—who joins, stays, or leaves. So, I invite you to think about this: could the reason business is not doing better be because the team could work better together?
Trust is essential for healthy teams. Teams need trust to be vulnerable, which means leaning into instead of walking away when uncertainties, risks, or emotional exposur happens. Brené invites us to lean into the notion that without vulnerability there is no creativity or innovation. Don't businesses want creativity and innovation? Without trust and vulnerability, teams will be sub-optimal in their ability to do the following:
Adapt to change
Provide feedback
Solve problems
Make ethical decisions
Demonstrate resilience
As a Gallup-certified Strengths Coach, I use tools like the CliftonStrengths Assessment—often referred to as StrengthsFinder—to help teams collaborate more efficiently by eliminating barriers to effective communication and productivity. In other words, Strengths Coaching can help your team build trust and lean into the vulnerability that influences whether a business barely survives or thrives.
Trust is essential for healthy teams.
What Gallup deems as "meaningful moments" are opportunities to do what Brené describes as "rumble with vulnerability" in order to strengthen the trust within the team when one of its members does any of the following:
Proposes a new idea
Asks for help
Provides positive push-back
Needs a favor due to an emergency, shift in project timeline, etc…
Strengths Coaching enables leaders plus their teams to get a better sense of each individual's contribution and how the group operates collectively to make the best choices in challenging circumstances, disagree with civility, hold each other accountable, and support leadership in order to achieve common goals.
I really appreciate what Gallup describes as the usefulness of exploring strengths: "People need one another. Strengths do not develop in a vacuum. We are all uniquely gifted, but it is with others' support and encouragement that we can become the best of who we are."
Without trust, the workplace is not psychologically safe. When it is not safe to be vulnerable, team members will not trust their co-workers to have their back. When it is time to manage conflict, navigate uncertainty, and mitigate risks, healthy team members are able to trust each other on the journey to meeting the company targets or producing deliverables on time. This is why trust is essential for healthy teams.
New blogs based upon each section of Dare to Lead will be available the fourth Tuesday of each month. If you enjoyed what you have read, then please do share this post with your network. If you want to learn more about Strengths Coaching or having a workshop/webinar around Dare to Lead for your group, sign-up for time to talk with Dr. Valencia Moses by booking a free 30-minute consultation.