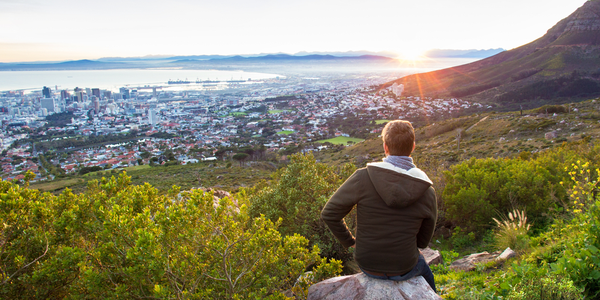 Listen to the words you use.
Listen to the words you use about your company when it's quiet. What are they?
Sometimes, we are celebrating, reminiscing, enjoying.
"I'm so glad we were able to help that person today. They were so excited!"
"Do you remember when we started? Look how far we've come!"
"It was so nice to see our staff working so well as a team today."
Other times, we're anxious.
"Wow, finances are tight. I wonder if we'll be able to make payroll this week?"
"There's a new competitor in town: what if people like them better?"
"What if we hold this event, and no one shows up?"
Still other times, we're feeling burnt out.
"I can hardly get the motivation to go into work today."
"What did I get myself into?"
"I feel stuck, but I don't know how to get out."
What do you say to yourself when it's quiet?
Some of you are saying, "Quiet? I don't have that."
Ok, I hear you.
In that case, what keeps you up at night?
No matter what those statements are; whether we judge them "bad" or "good" or somehow something in between, when we allow ourselves to look at them, and really feel them: at those times, we find our "why."
Remembering what drives us, what gets us up out of bed beyond mere survival, duty, or obligation: this drive comes to us in these statements we make to ourselves.
It's harder to recognize them when they feel negative: in the anxious spaces, the tired spaces, the frustrated spaces. When those spaces speak, though, we can hear why the current circumstances feel disagreeable.
You see, our so-called negative feelings are here to tell us something: they are telling us that our purpose, our sense of value, and even our expectations aren't getting met.
Getting staff to align around our goals, purpose, and values is always a challenge. I'm not saying anything new to say that people have wide variety in motivations, perspectives, and incentives.
But no one can align around goals and purposes that are unclear. Not even us.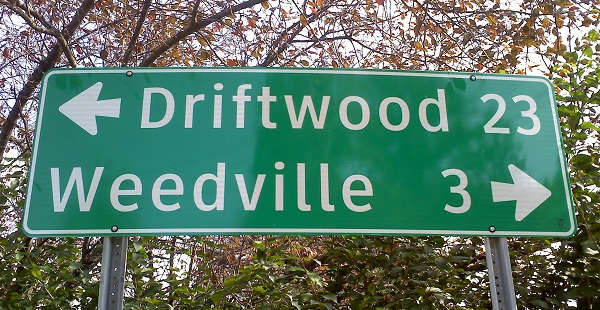 The challenge is that even for those of us setting goals, wildly important goals are not spoken explicitly. We may struggle to put words to them. And some of them may seem extremely private – not for public consumption. There is a vulnerability in putting them out there.
Conversely, having unclearly articulated goals and objectives and values and all the rest leave us with "I'll know it when I see it." This can be good for brainstorming, artistic creativity, and experimentation. And in those contexts, "I'll know it when I see it" is the best place to be. But when we get down to implementing things, people need clearer direction.
When we hear ourselves saying something that we judge as negative, listen for the goal, the objective, the value – the thing we see is missing.
Let's look at a few common ones:
"I feel bad that I'm missing the family party." Perhaps we have a value of family involvement that we aren't meeting. We've found a value that we want to be more family friendly. Now what do we have to change about our role, and about the way our business runs, in order to achieve that?
"I'm tired of cleaning up my staff's messes." We're having process and/or execution problems. Do we have the right process, the right training, the right balance of oversight vs. independence, shared values? Or perhaps we just feel like we are being pulled off our core purpose and important work in the company.
"This client / customer / vendor is driving me nuts!" What is it about them that is frustrating? Is it time to set different boundaries with them? What fears in us keep us from having the relationship that we want with them? What is the payoff for keeping things as-is?
"I need a vacation. But when I take one, I'm still answering all the calls and e-mails." What is burning us out? What parts of life do we feel like we are missing? What do we feel like we have to keep an eye on, even from a distance? Or do we have a voice in our head telling us we're not doing enough? Is that objectively valid?
Taking these negative statements, and asking questions of ourselves about them, help us to surface the values and goals that we have that we may not have ever stated fully. Once we state them, we can start devising a plan for how to implement them and share them with others. That helps to create the alignment that allows us to trust our people more, have better relationships with customers, and keep our work in its place. Human beings are not designed to work all the time, nor to have disrupted sleep schedules, nor to be constantly anxious. We owe it to ourselves – and to our staff and co-workers – to use our statements we make in the quiet times to find the positive goals and values we have and start building alignment toward them.
What do you say in your moments of quiet?
I look forward to hearing from you.