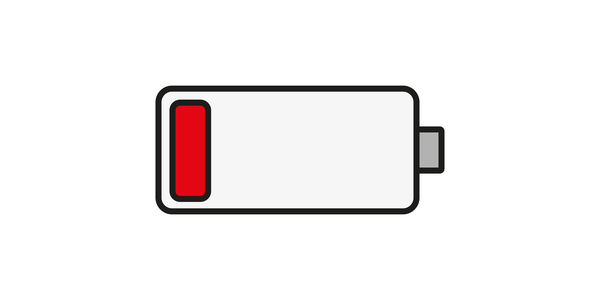 Working from depletion is hard. Most of us are doing that right now, having used up any crisis capacity we had earlier in the COVID-19 pandemic. Here are five things we can do to move forward.
Our Initial Crisis Capacity
When we worked from our crisis capacity, our personal and organizational energy surged as we leapt into action, froze up, or disconnected from the situation in front of us. We scrambled to adjust to shutdown orders, school closings, remote work, distance learning, uncertain toilet paper capacity, and cancelled events. This initial burst also translated into people helping others in some extraordinary ways – bringing meals to high-risk people so they didn't have to go out, babysitting and school "pods", and the relaxation of work rigidity to allow for the flexibility of parents working from home with their school-aged (and preschool) children suddenly in the mix.
But like one of those preschool-aged children after having eaten too many cookies, once the energy burst is over, the crash comes. This crash has happened both for individuals and organizations simultaneously. We used our reserves of energy, money, emotional/relational capacity, sleep, intellect, and the rest. Because the crisis has shifted from acute to chronic, many of the things we do to recharge and rebuild those reserves aren't available to us.
Three months ago, at the end of June, I wrote about what it looks like to survive a chronic crisis – focusing on the challenges of uncertainty and fatigue that become our biggest obstacles. Uncertainty, of course, amplifies fatigue and dissipates whatever energy we have in the various directions our options take us – including in the circles of anxiety.
Getting Un-Depleted
Now, for many of us, fatigue is still present – and pacing, self-care, and multi-scenario planning have become all the more important. Here are five ways we can start getting un-depleted.
Allow grief to happen. When the crisis started, most of us didn't want to look at what we considered our worst-case scenarios. Justifiably, we hoped that we would get a handle on the crisis and get back to some version of normal. Now, that looks less and less likely. Grief allows us to move from denying, through anger, through bargaining, through depression, and to acceptance. Of course, that doesn't happen linearly or all at once. Nevertheless, allowing ourselves to grieve our dreams, our hopes, our plans, our "normal" – whatever our expectations were – releases energy we are holding up trying to force reality to match what we knew before. Grieving, though difficult in itself, can be restorative.
Do a self-check-in. "What is the most important thing that I do today?" Listen for alignment with your values over mere urgency. And then do the thing you need to do.
Reflect on your time orientation. Is your mind pointed toward "the way things were"? Invite yourself to imagine a positive future that does not rely on "the way things were" returning. What do you see? If we are in a past-oriented mindset, we will constantly be disappointed in our future – pandemic or not.
Make reasonable plans.

Start with a frank assessment of where you currently stand.
Break your plans down into doable pieces.
Build in margin for dealing with continued disruptions – the plans won't work if everything has to go perfectly.
Set milestones and/or triggers for changing plans, measuring success, or declaring completion/failure.
Get buy-in from those involved.
Make more than one set of plans, if possible.

Find ways to give and receive grace.
It's Both-And (Individual AND Organizational)
Allowing ourselves to do these four things can start the work of rebuilding from depletion – both individually and organizationally. Organizations grieve too. Organizations need to align importance with values over urgency. Organizations need a present / future time orientation. Organizations need reasonable plans. And grace, well, even a little of it it does a lot for everyone.
And organizations are made up of individuals all dealing with this chronic crisis at once. Have you seen a six-year-old doing virtual school?
What have you and your organization been doing to get un-depleted? What is next for you?