Matthew M. Thomas

Read Time: 9 mins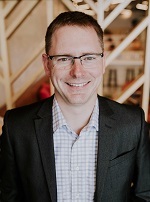 As consultants, some of the most common questions we answer is about how we got to where we are professionally. People wonder how we got here, and how we see the world. We thought we would share our team's stories.
Today, we're sharing an interview with Matt Thomas, the President of L M Thomas Group.
David: Everyone is wondering how you got started. Walk us through your professional journey: what influenced you to take this kind of path?
Matt: I didn't start off intending to do consulting, but I've done it now for the last 12 years. I realized that I was interested in developing organizational systems and helping people thrive both individually, as leaders, and as organizations. It's one thing to work with a leader, and it's another thing to help a whole group of people thrive regarding what they're called to do.
My first job out of school was to be a church pastor of a congregation in an economically depressed community. The church went under in the middle of the housing crisis post 2008, so they couldn't pay me and I couldn't move. I figured something else out, and when that really started to take off I became affiliated with a small boutique firm for about 8 years. In 2019 my wife and I launched L M Thomas Group, which has grown by double year over year. I am really excited to be able to work with small and medium-sized businesses, nonprofits, and even a few
churches. I get to help them figure out all those things that are getting in their own way so they can meet the goals that they're trying to get to.
David: I love that you mentioned that you were originally a pastor. I feel like that would pair well with consulting; just being humble, being able to articulate things, and truly listening.
Matt: To break that down even a little bit further, a lot of times in the church world and in the consulting world people really focus on the knowledge, errors, or are kind of the morality police. In the church space often if you're preaching it's "here's what you need to know" and then "here's what you need to do" and "here's how to behave."
In the consulting space a lot of times people are coming in because they have some very strong core expertise or technical expertise about something. They're the experts that come in with a lot of knowledge and "musts" and "best practices".
In both spaces, I think there's a lot of room for our firm to come in, because it's a contrast for a lot of folks. I learned the hard way, that frankly nobody really likes to be told what they have to do. They want to be able to express their values, express how they're wired, and get the help they need along the way to achieve the goal they
stated. Instead of having an expert or a super-saint telling them what to do, they'd rather have somebody come walk alongside with them and that does not judge them when they screw up. So that's the kind of consultants we try to be: helpful, yes, competent, certainly – but in a partner/advisor relationship rather than an expert relationship.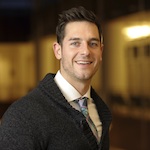 David: You mentioned you started your own business LM Thomas Group in 2019. What was the biggest hurdle you had to overcome when you first started?
Matt: The biggest hurdle that I had to overcome was to articulate what I was selling and to whom. Especially in this industry where you are selling services, rather than a product, it's really hard to say, "here, I have the skillset, pay me for it". With consulting that's what you're saying. If you're an accountant, or an attorney, or a marketing firm, or any other skill-based industry you must be able to articulate what you do clearly enough that somebody can say "oh yeah, I want that". Then on the other hand be able to price it in a way that you cannot only do it today,
but you can do it tomorrow. Most consultants start off underpricing their services, but you also cannot price it so high that everybody thinks it's overpriced.
The biggest hurdle is that ability to communicate with confidence, "I can actually do this thing and I can actually help people". But you can't just tell it, you have to show it.
There are so many people who come out and say, "Look at what I can do: I can do this, I can do this…"
If you're saying "I can do this" all the time, people can pick up on the fact that it feels quite like you're trying to convince yourself as much as you're trying to convince them and it feels very insecure.